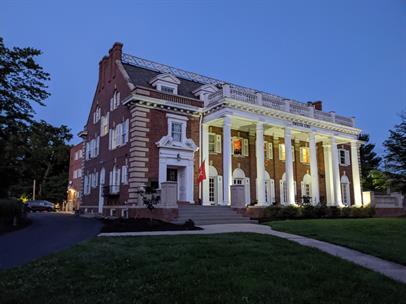 Our Approach
The Directors of Barrister understand what it takes to finance and manage rooming houses. We have over 90+ years of collective experience in forming, operating, financing, leasing, and purchasing fraternity housing.
Our Story
Most of us started out "learning by doing". We recognize that this is not the most efficient means to house our Chapters or facilitate our volunteer alumni.  We are acutely aware of the level of effort it takes to establish a volunteer housing corporation, let alone operate a volunteer housing corporation.  Frequently, a local housing corporation cannot take advantage of efficiencies of scale, shared processes, or the financials to withstand a downtown in tenancy.   That's where Barrister comes in.
We established Barrister to invest in housing for our undergraduate members, leverage technologies and tools to engage and manage properties, while still focused on delivering a quality housing experience.   We want to retain, enhance, and improve the housing available to our undergraduate members–helping to contribute to a memorable undergraduate fraternal experience.
We're passionate about sharing our lessons and experiences to serve our members and clients.
Meet the Team
Each board member comes from diverse backgrounds including fraternity house operations, fundraising, construction management, real estate, and property management. All board members are alumni of The Delta Chi Fraternity.
Barrister Capital Corporation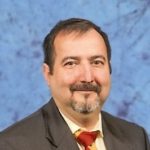 J. Jeffrey Broderick
Illinois State '81
President
Jeff is a founding director of Barrister, and has also been instrumental in establishing multiple local housing corporations in Region V of The Delta Chi Fraternity. Leveraging that experience while serving on the Board of Regents of the Fraternity, Jeff's passion for competitive housing for our undergraduate men was instrumental in the formation of our national housing corporation for The Delta Chi Fraternity — Barrister Capital Corporation.
Jeff is a graduate of Illinois State University with a BS in Applied Computer Science, has served in multiple volunteer roles, including ABT President, "BB", various ABT advisor roles, along with a six years as Regent (Region V). 
Jeff also owns and manages his own real estate investments, and works full-time in information technology as an enterprise computer architect.  Both of his sons are initiated members of the Illinois State Chapter (Jared '05, Justin '06).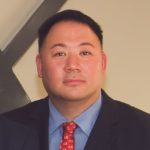 Alexander Chan
Massachusetts '92
Vice-President, Legal Advisor
Alex was a founding director of Barrister, and has served in many volunteer capacities within The Delta Chi Fraternity, including various roles as "BB", ABT President (s) and ABT Advisory roles.
Alex's expertise with real estate law, fraternity housing, contracts, leasing and chapter operations provide valuable insight to the Barrister board.
Alex practiced law for more than a decade before obtaining his doctorate and moving into higher education. 
Alex is currently a full time professor, administrator, and academic coach at a Northeast university.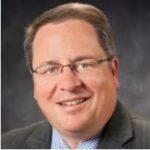 Steven P. Bossart
Kent State '90
Secretary
Steve has stayed intimately involved with Delta Chi since his initiation in 1989 and undergraduate years at Kent State University.  After graduation, Steve served as a member of staff for the Delta Chi Fraternity for eight years. 
After a two year break, Steve became the Regent for Region 6, beginning a tenure on the Board of Regents that lasted over a decade, including serving as "AA".
Currently, along with his involvement with Barrister Capital Corporation, Steve is the ABT President for the Kent State Chapter, the "A" of the three time Chicago Cup winning Northeast Ohio Alumni Chapter, and he chairs the fundraising committee for the Delta Chi Educational Foundation.
Steve is a strong advocate that Greek housing is a good investment on college campuses.  Steve should be recognized for his attempts to establish a national housing corporation for Delta Chi while serving as "AA".  Steve is also a member of the Order of the White Carnation for meritorious and inconspicuous service to the Fraternity.
Steve is the Vice President of Business Development and Marketing for Coleman Professional Services, a large behavioral health nonprofit in Ohio. He lives in Copley, Ohio with his wife, Lorrie and their two daughters, Sloane and Sutton.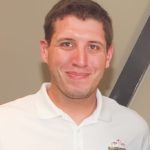 Dennis E. Marquardt
Minnesota '12
Treasurer
Dennis is a professional, working in project management for commercial construction — specializing in hospitality and restaurant facilities. He brings a wealth of experience in chapter house project scoping, estimation guidelines, and construction/maintenance practices to our board. Also serving as a part-time fire-fighter, Dennis is always looking to make our facilities as safe and compliant with various safety regulations.
Dennis has also served in multiple fraternity volunteer roles at both the local and regional levels.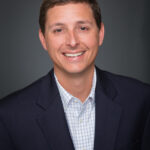 Russell K. Williams, Jr
Georgia Southern '05
Director
As a founding director of Barrister, Rusty provides valuable insight to assist with evaluating the housing needs for Delta Chi's chapters and is committed to our mission to acquire competitive housing on each campus.
Rusty, a native of Statesboro, Georgia, is a Founding Father of the Georgia Southern Chapter at Georgia Southern University, where he earned a Bachelor's of Business Administration degree in Economic Development.
As an undergraduate member, he served his chapter as "B", "D", Associate Member Counselor and Convention Intern. After graduation, Rusty served on Delta Chi's staff as a Leadership Consultant and Director of Expansion & Colony Operations. When he isn't making moves for Delta Chi properties, you might find him at Lake Sinclair in the warmer months and at Paulson Stadium in the fall cheering his Eagles to victory!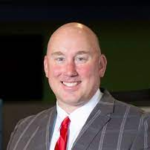 Mark G. Sexton
Missouri '92
Board of Regents Representative
 Director
Mark is a Regent representing Region IV on the Board of Regents for The Delta Chi Fraternity. A major advocate for undergraduate collegiate housing, Mark has witnessed first hand how quality, competitive housing can benefit our Chapters — including his own Chapter and the University of Missouri.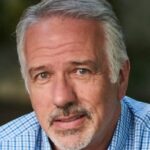 John M. Shelby, OWC
CSU Sacramento '86
Director
As a Chapter member, John started his Delta Chi career as Rush Chairman which led to a two-term roll as the Chapter "A".  After graduation John was hired as a Leadership Consultant with the National Fraternity where he traveled the country visiting, starting and/or closing various chapters.  John was involved with the starting of the Maryland, Missouri, Auburn, Texas and USC Chapters. 
After leaving Delta Chi HQ, John continued as a volunteer for the Fraternity.  For about the last 25 years, John has been either the Chairman or a committee member for the Delta Chi Housing Fund which has provided loans to chapters for housing.  In 2000, John was elected "DD" for the International Fraternity serving one term.  As a result of his service, he has the honor of being appointed "DD" Emeriti.  In 2016 John was granted recognition by Delta Chi's Order of the White Carnation for his meritorious and inconspicuous service to the Fraternity.
Professionally, John has been a commercial banker for approximately 34 years, now retired.  He has financed nearly a billion dollars in commercial and investment real estate, C&I lending, SBA 7a, 504 and PPP financing.  He has financed housing development projects, apartment buildings, retail centers, office and industrial buildings, mini storage, equipment loans and corporate operating lines of credit and has even financed a weed abatement company which included a herd of goats.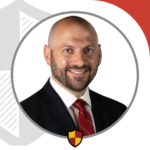 Jerod L. Breit
Central Missouri '01
 Executive Director & CEO 
The Delta Chi Fraternity
Executive Director 
 Barrister Capital Corporation
Karl was named Executive Director & CEO of The Delta Chi Fraternity in January 2023, and Executive Director of Barrister Capital Corporation in March 2023. In his return to Delta Chi, he brings over 20 years of experience in advocating for the fraternity experience. Karl began his professional career as a Leadership Consultant and ultimately rose to the Assistant Executive Director role during his ten years of service to the Fraternity. He then spent the next 11.5 years working for Delta Upsilon International Fraternity as their Associate Executive Director. Karl lives in Indianapolis with his wife and son.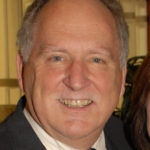 Raymond D. Galbreth, Sr.
Missouri '69
Past Director
As a founding director to the board, Ray brings a wealth of experience from the Fraternity world to Barrister.  Having served The Delta Chi Fraternity as Executive Director for nearly 34 years, he's been extensively involved in all levels of fraternity and not-for-profit management.  His experience spans the volunteer and professional worlds of Fraternity and academia.
Experience building educational curriculum, training, financing, best practices for fraternity housing, etc.

BSBA Personnel Management University of Missouri 1969

MBA – University of Missouri 1971

President of the Fraternity Executives Association 1992-93

Numerous other offices and committees

Member Board of Directors of Fraternity Risk Management Trust (a captive insurance company) for several years in the 1990s and early 2000s

Member of The Delta Chi Fraternity's Board of Regents (governing board) 1978-1979

Chapter Advisor for Sigma Tau Gamma Chapter at Southeast Missouri University 1975

"BB" (Chapter Advisor) for Delta Chi's Southeast Missouri Chapter 1976-1979 Member of Alumni Board of Trustees for Delta Chi's Southeast Missouri Chapter 1976-1979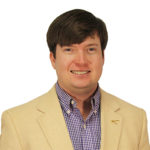 Peter S. Lane
Georgia Southern '07
Past Director
Peter served as a founding director for Barrister until accepting a position with the Delta Chi Educational Foundation. 
As Senior Development Director, Peter was instrumental in revamping donor relations and developing the trustee society experience for the Delta Chi Educational Foundation. He has since moved on to be CEO of the Legacy Aviation Learning Center.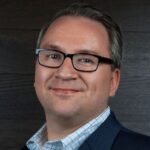 Nikolaus J. Kern
Southern Illinois '06
Past Director
Nik served as a founding director on Barrister until he was elected Regent to represent Region V.
Nik now serves as Regent for Region VI on the Board of Regents.
Barrister Capital Corporation is here to facilitate your housing needs, partnering with Undergraduates, Chapters, and local housing corporations.. Contact us to find out how Barrister can help.